If there is a team that parallels the Washington Capitals early into this 2008-09 season, it would be the
Dallas Stars
. Both teams are entering this season with tremendous expectations on their shoulders, many of them involving hosting the Stanley Cup come June.
But if the first seven games of this season have shown us anything, it's that both these teams have failed to deliver on the pre-season hype.
This may be taken as an overstatement, and understandably so, considering the season is not even 1/10th completed, but with the buzz around these teams, their records thus far do not sit well with fans.
Lets also keep in mind that both teams are missing star players at key positions. Both Tom Poti (Capitals) and
Sergei Zubov
(Stars) are veteran leaders on their respective blue lines, and command crucial ice time in their teams pursuits of victory. Furthermore, both pivots are injured, Poti nursing a sore groin and Zubov out with a hip injury which has him sidelined until at least sometime into November.
If that wasn't enough add Viktor Kozlov, John Erskine and Donald Brashear to the list of Caps injuries, while noting the Stars are without the services of Steve Ott, Jere Lethinen and Doug Janik.
Suffice to say, both teams have gotten out to a sluggish start largely due to the holes in their line-up as they fail to ice a complete team.
Stars goaltender Marty Turco has not been able to get on track so far this year and limps in with a 3-4-1 record along with
the third worst GAA
(
4.04
) in the league. The only starter worse than him statistically is Martin Biron (
4.50 GAA
), who the Caps could not solve often enough last spring.
For Washington, their starting goalie has yet to be confirmed, but with back-to-back solid performances, I would give the nod to Jose Theodore. Theodore, like Turco, started off the season a tad bit rusty but is now beginning to regain his form from last year. Hopefully tonight the Capitals will be able to play well enough for him to earn his third win of the year.
Washington's song and dance this year has been the lack of consistency.
Alexander Ovechkin
has marked a quiet 4 points (
2G, 2A
) so far this year, and Swedish center Nicklas Backstrom has a measly two points (
2A
) this year, which puts him way off the pace of another 69 point campaign.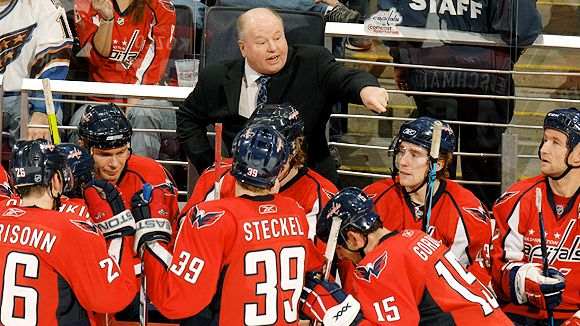 But also bare in mind that the Washington Capitals are historically a slow starting team, no matter what their expectations. Last year they were a feeble 6-14-1 before righting their ship en route to the Southeast Division Championship. Moreover, both Ovechkin and Backstrom had particularly slow starts to the year in 2007-08 as well, only to kick it in to high gear come the month of September, while Alexander Semin (
6G, 5A
and team leading scorer) was in and out of the line-up with an injured ankle.
Right now it's simply a case of players feeling sorry for themselves and squeezing the sticks too tightly. In their 2-1 loss to Phoenix on Thursday, the Capitals registered 31 shots on Michael Tellqvist in a losing effort. Most nights, 31 shots is good enough for three goals let alone one, but things will smooth themselves over in time.
If you are a fan of the Capitals, you have to believe that at some point, this team with gel and return to the form that dazzled fans last year. The key will be not to rehash last years struggles by repeating
a 6-14-1 record
through the first quarter of the season. As long as they are able to sit around .500, they will be in fine shape.
Hopefully, Boudreau can succeed where Hanlon failed.
In Bruce we trust.