Right wing Eric Fehr left Saturday night's game with what appears to be a shoulder injury. His status is now day-to-day. Fehr's injury now brings the laundry list of wounded Capitals to 11, as the amount of man games lost is soon approaching 300.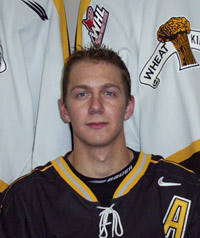 Also, Karl Alzner notched his first career NHL goal tonight, while also adding an assist on Milan Jurcina's game winning goal in the third period.
He finished the game with a +2 rating while leading all Washington defensemen in ice time, logging a remarkable 23:06 minutes.
Washington rolls in to Carolina tomorrow and there may be another call up from Hershey coming, most probably one of Chris Bourque, Oskar Osala or Quintin Laing.
Speaking of Hershey, tonight they won their franchise record tenth game in a row, defeating the Hartford Wolfpack 4-2. Goaltender Simeon Varlamov notched his tenth win of the season, stopping 26 of 28 shots.